Enabling a collaborative DevOps culture is something we strive for at ElevenGuard. Bringing together the tech team and providing a platform where people work together and act fast to avoid "oops" moments.
Today we're excited to announce the integration with Slack. Now you can receive notifications of expiring certificates directly on your teams' channel.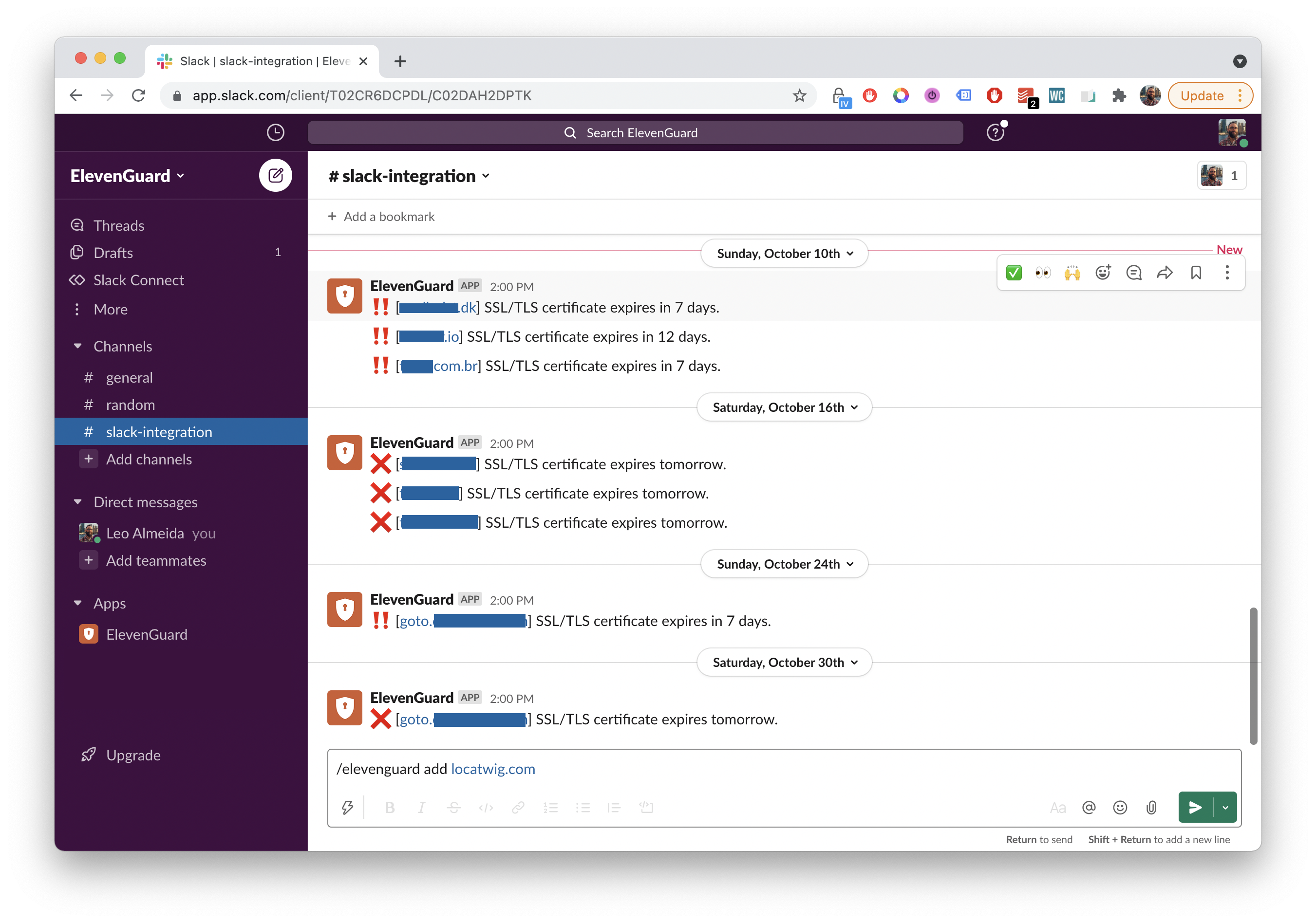 To enable the integration, just log in to your account and click "Add to Slack" on the top bar.
Privacy matters, so we only collect the minimum information to operate our services and offer customer support. You can check the full privacy policy.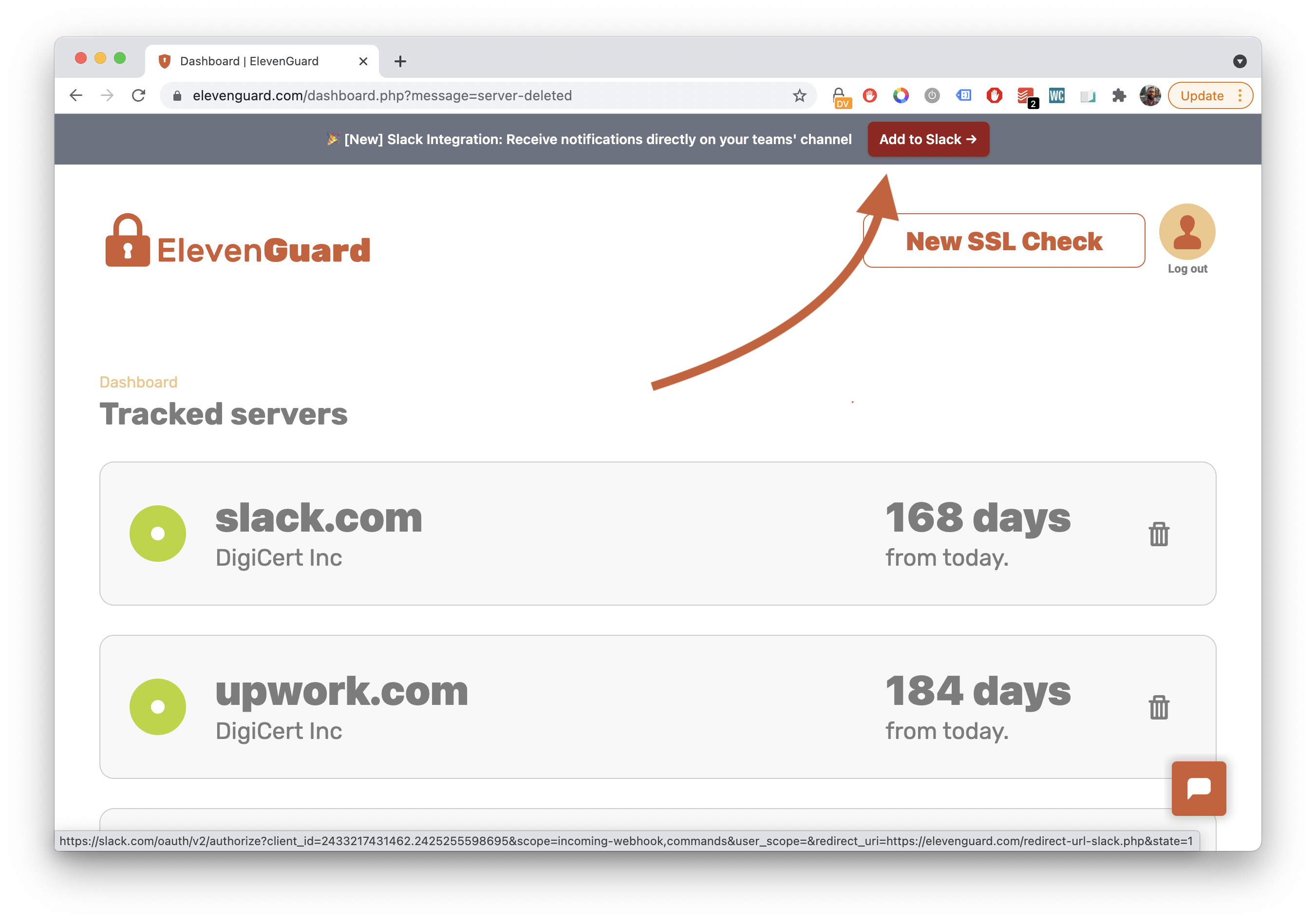 Coming up next
For the upcoming sprints, will be possible to work directly from the channel using slash commands to check your servers list and monitor new certificates. Teasing some features to come:
/elevenguard list

slack.com – Expires in 203 days.
upwork.com – Expires in 245 days.

/elevenguard add todoist.com

Success: Added todoist.com. Its SSL/TLS certificate expires in 91 days.

/elevenguard check-ssl www.equifax.ca

SSL/TLS certificate expires in 25 days.
Which other integrations would you like to see?
Cheers!