We've got this over and over: Plenty of our users wanted a faster way to check an SSL/TLS certificate. The experience of logging in on ElevenGuard's dashboard, adding a hostname to be monitored, etc, seemed a long path. Imagine you're managing 100, 500, 1000 servers? Multiple customers/sysadmins wanted something more straightforward.
A one-click check will make things easier. So we're launching a new Chrome extension. Now you can check key details from a TLS/SSL certificate, such as its expiration date and certificate authority (CA) really quickly. You'll still be able to add alerts for the monitored host with another single click. Boom 🔥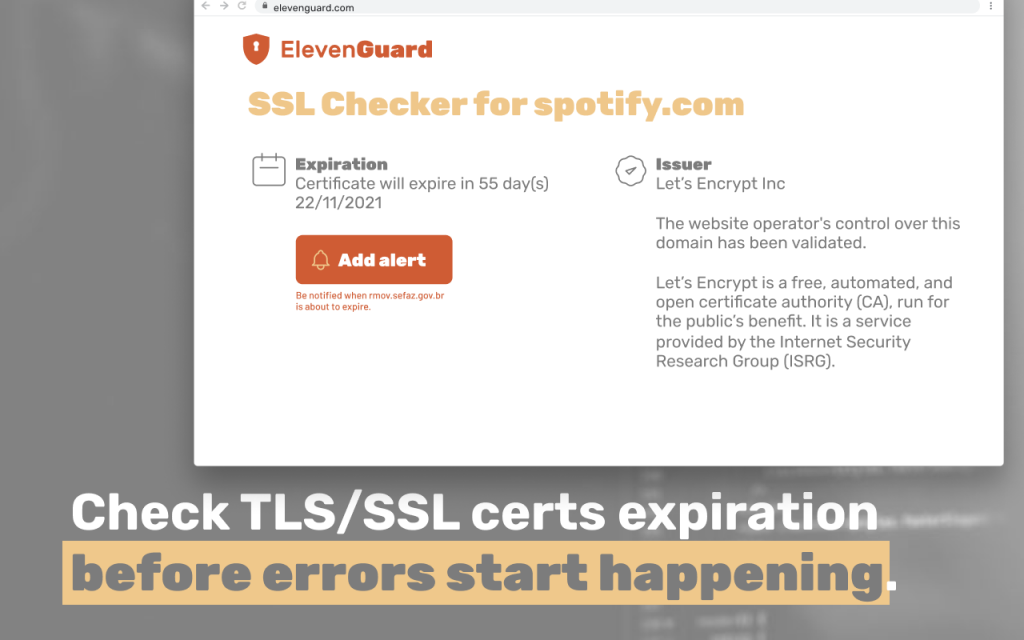 Getting started
To get started just download the extension at Chrome Web Store. Enjoy!